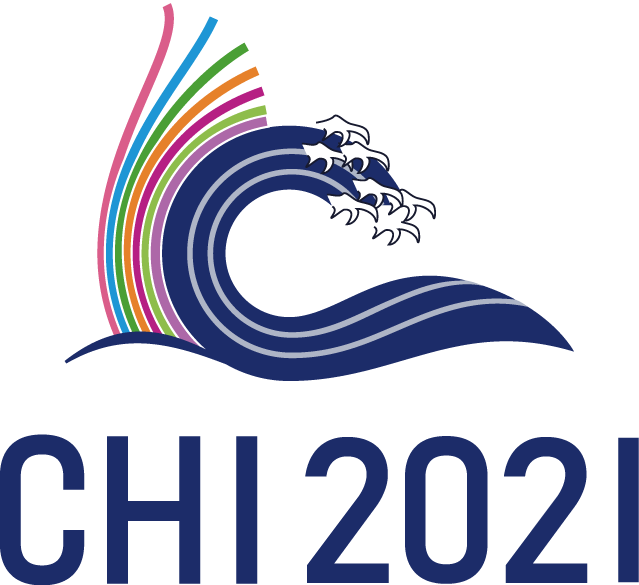 Right at the beginning of the year, there is already very pleasant news to announce for the Cyber-Physical Systems research group: Both of the submitted papers for CHI 2021 (Conference on Human Factors in Computing Systems) were reviewed as important contributions to the current state of research and accepted for publication. For one of the world's most renowned conferences in the field of Human Computer Interaction, this is not a matter of course: Due to the double-blind peer review process, the rate of published articles to submitted papers has been between 20% and 25% in the past years. We are all the more pleased that for the two first authors (Florian Jasche and Philip Weber) these are also both CHI debuts.
Currently, video previews are being finalized and the layout of the publications is coordinated with the organizers. Running from May 8th to May 13th, 2021, the conference, which was supposed to have taken place in Yokohama, will then be held in a 100% online format. While the trip to Japan would certainly have been interesting, online conferences offer not only lower CO2 emissions but also the advantage that the presentations can be stored permanently and thus made available to a larger audience. Therefore, another article will follow at a later date, which will deal in more detail with the contents of the two papers and will also refer to the presentations. However, as a small teaser, here are the two abstracts of the papers:
"Comparison of Different Types of Augmented Reality Visualizations for Instructions" by Florian Jasche, Sven Hoffmann, Thomas Ludwig and Volker Wulf
Augmented Reality (AR) is increasingly being used for providing guidance and supporting troubleshooting in industrial settings. While the general application of AR has been shown to provide clear benefits regarding physical tasks, it is important to understand how different visualization types influence user's performance during the execution of the tasks. Previous studies evaluating AR and user's performance compared different media types or types of AR hardware as opposed to different types of visualization for the same hardware type. This paper provides details of our comparative study in which we identified the influence of visualization types on the performance of complex machine set-up processes. Although our results show clear advantages to using concrete rather than abstract visualizations, we also find abstract visualizations coupled with videos leads to similar user performance as with concrete visualizations.
""It's a kind of art!": Understanding Food Influencers as Influential Content Creators" by Philip Weber, Thomas Ludwig, Sabrina Brodesser and Laura Grönewald
Although the number of influencers is increasing and being an influencer is one of the most frequently mentioned career aspirations of young people, we still know very little about influencers' motivations and actual practices from the HCI perspective. Driven by the emerging field of Human-Food Interaction and novel phenomena on social media such as Finstas, ASMR, Mukbang and live streaming, we would like to highlight the significance of food influencers as influential content creators and their social media practices. We have conducted a qualitative interview study and analyzed over 1,500 posts of food content creators on Instagram, focusing on practices of content creation, photography, staging, posting, and use of technology. Based on our findings, we have derived a process model that outlines the practices of this rather small, but influential user group. We contribute to the field of HCI by outlining the practices of food influencers as influential content creators within the social media sphere to open up design spaces for interaction researchers and practitioners.