CPS @ Zukünfte KI

On July 10th and 11th the conference "Zukünfte KI" took place. Zukünfte KI is a two-day conference about AI in media, politics, society and economy, which is organized by students of the interdisciplinary master program Media and Society at the University of Siegen.
For the presentation "Chatbots in business processes" Philip Weber was invited as an expert for chatbots in order to complement the presentation respectively. This event was used to present the research project Rendezfood to the participants of the conference. At the Rendezfood research project, chatbots are developed to create a new marketing platform for restaurateurs and to win new customers through location-based marketing. At the same time, Rendezfood aims to offer real added value for local visitors. In his 20-minute presentation, Philip Weber impressively explained to the audience what this could look like.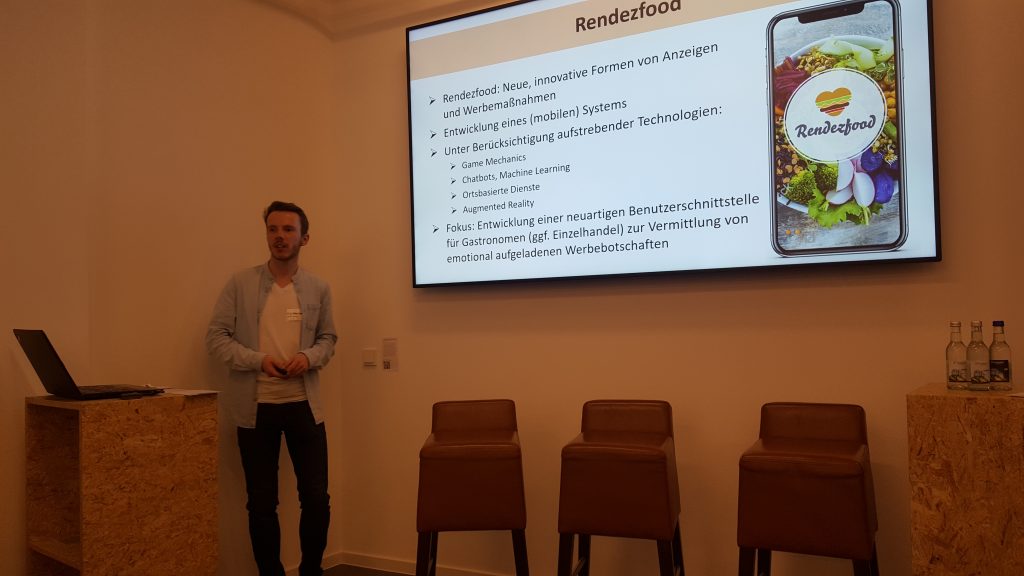 After the presentation there was a short discussion to clarify open questions and to express further thoughts. Here it became clear that the presentation and the research project had generated a lot of interest in the audience. The newly gained impressions and suggestions from the lively discussion can now be taken into account in the further course of the research project.
All in all, the event was well organized and backed up by interesting talks and discussions. We therefore highly hope that the event will continue in the coming years.