Philip Weber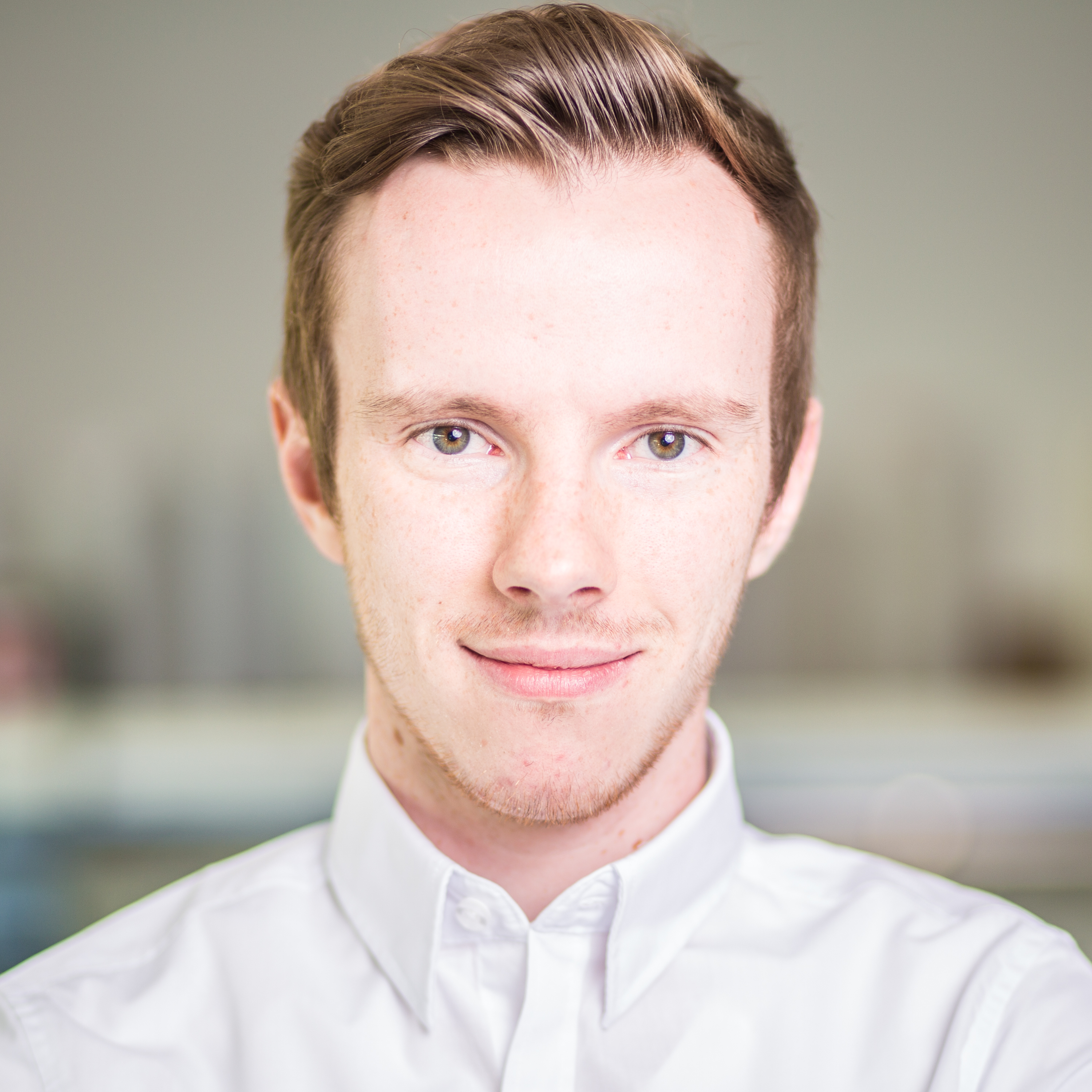 Email:
philip.weber(at)uni-siegen.de
Room: US-D 116 (Ludwig-Wittgenstein-Haus, Campus Unteres Schloss)
Phone: +49 (0) 271 / 740 4283
Consultation hour: By arrangement
Twitter: @PhilipWeber42
Researchgate: Philip Weber
Vita
Philip Weber studied Business Information Systems (B.Sc.) at the University of Applied Sciences Bonn-Rhein-Sieg. After his degree in 2016, he went on to the University of Siegen to study Human Computer Interaction (M.Sc.) and graduated in 2019.
Since April 2019 he is a research associate and PhD student in the department of Cyber-Physical Systems. There he is involved in the EFRE/EU-funded research project Rendezfood, which combines social, location-based and game-based approaches to create an innovative advertising concept.
His research interests are in the area of Human-Food Interaction, Conversational Agents and Gamification.
Publications
2022
---

Weber, P., Grönewald, L. & Ludwig, T. (2022)

Reflection on the Octalysis framework as a design and evaluation tool

6th International GamiFIN Conference 2022 (GamiFIN 2022)

. Tampere, Finland, Pages: 75–84
[BibTeX] [Abstract]

The Octalysis framework is a gamification framework used for the design and evaluation of "human-focused" systems. Although several practitioners have applied it within their daily work, only a few academic articles have reflected on its applicability. With this study, we present how and where the framework is currently applied based on a large-scale literature study and reflect on the potentials and obstacles of using it within a Human Computer Interaction (HCI) master's class. Our empirical findings show that the use of the Octalysis framework is often simplified and can also be overwhelming. The results further reveal that the framework itself can be helpful in the creation and evaluation of concepts, especially when extensive user research is not possible (e.g., due to time constraints). We contribute to the field of gamification by critically reflecting on the use of the Octalysis framework.

@inproceedings{weber_reflection_2022,
address = {Tampere, Finland},
title = {Reflection on the {Octalysis} framework as a design and evaluation tool},
abstract = {The Octalysis framework is a gamification framework used for the design and evaluation of
"human-focused" systems. Although several practitioners have applied it within their daily
work, only a few academic articles have reflected on its applicability. With this study, we
present how and where the framework is currently applied based on a large-scale literature
study and reflect on the potentials and obstacles of using it within a Human Computer
Interaction (HCI) master's class. Our empirical findings show that the use of the Octalysis
framework is often simplified and can also be overwhelming. The results further reveal that the
framework itself can be helpful in the creation and evaluation of concepts, especially when
extensive user research is not possible (e.g., due to time constraints). We contribute to the field
of gamification by critically reflecting on the use of the Octalysis framework.},
booktitle = {6th {International} {GamiFIN} {Conference} 2022 ({GamiFIN} 2022)},
author = {Weber, Philip and Grönewald, Laura and Ludwig, Thomas},
month = apr,
year = {2022},
keywords = {rendezfood},
pages = {75--84},
}
2021
---

Weber, P., Krings, K., Nießner, J., Brodesser, S. & Ludwig, T. (2021)

FoodChattAR: Exploring the Design Space of Edible Virtual Agents for Human-Food Interaction

Designing Interactive Systems Conference 2021

. New York, NY, USA, Publisher: Association for Computing Machinery, Pages: 638–650 doi:10.1145/3461778.3461998
[BibTeX] [Abstract] [Download PDF]

There has been recent criticism from researchers towards simple replication of traditional role models in the design of virtual agents and robots, and a call for new forms of interaction and communication with technology. By exploring the field of Human-Food interaction (HFI) – a sub-area of Human-Computer Interaction (HCI) which aims to investigate the diversity of ways people interact with food – we therefore specifically examine the design space of edible anthropomorphic virtual agents (EAVAs). To understand human-to-food interactive communication, we conducted an interview study with 19 participants, followed by a co-design workshop on the design of conversational agents for personified food. Based on the results, we implemented a prototype called FoodChattAR that employs augmented reality and chatbots to interact and communicate with food. Our evaluation with 21 participants shows that FoodChattAR turns eating into fun, while at the same time the food conveys relevant societal facts about itself. We contribute to the field of HCI by introducing EAVAs as a novel human-to-food interaction.

@inproceedings{weber_foodchattar_2021,
address = {New York, NY, USA},
series = {{DIS} '21},
title = {{FoodChattAR}: {Exploring} the {Design} {Space} of {Edible} {Virtual} {Agents} for {Human}-{Food} {Interaction}},
isbn = {978-1-4503-8476-6},
shorttitle = {{FoodChattAR}},
url = {https://doi.org/10.1145/3461778.3461998},
doi = {10.1145/3461778.3461998},
abstract = {There has been recent criticism from researchers towards simple replication of traditional role models in the design of virtual agents and robots, and a call for new forms of interaction and communication with technology. By exploring the field of Human-Food interaction (HFI) – a sub-area of Human-Computer Interaction (HCI) which aims to investigate the diversity of ways people interact with food – we therefore specifically examine the design space of edible anthropomorphic virtual agents (EAVAs). To understand human-to-food interactive communication, we conducted an interview study with 19 participants, followed by a co-design workshop on the design of conversational agents for personified food. Based on the results, we implemented a prototype called FoodChattAR that employs augmented reality and chatbots to interact and communicate with food. Our evaluation with 21 participants shows that FoodChattAR turns eating into fun, while at the same time the food conveys relevant societal facts about itself. We contribute to the field of HCI by introducing EAVAs as a novel human-to-food interaction.},
urldate = {2021-07-05},
booktitle = {Designing {Interactive} {Systems} {Conference} 2021},
publisher = {Association for Computing Machinery},
author = {Weber, Philip and Krings, Kevin and Nießner, Julia and Brodesser, Sabrina and Ludwig, Thomas},
month = jun,
year = {2021},
keywords = {Human-Food Interaction, rendezfood, Anthropomorphism, Augmented Food, Conversational Agents, Edible Anthropomorphic Virtual Agents, Virtual Agents},
pages = {638--650},
}

---

Weber, P., Ludwig, T., Brodessen, S. & Grönewald, L. (2021)

"It's a kind of art!": Understanding Food Influencers as Influential Content Creators

CHI '21: The ACM CHI Conference on Human Factors in Computing Systems

. Yokohama, Japan, Publisher: ACM, New York, NY, USA, Pages: 1–14 doi:10.1145/3411764.3445607
[BibTeX] [Download PDF]

@inproceedings{weber_its_2021,
address = {Yokohama, Japan},
title = {"{It}'s a kind of art!": {Understanding} {Food} {Influencers} as {Influential} {Content} {Creators}},
url = {https://dl.acm.org/doi/pdf/10.1145/3411764.3445607},
doi = {10.1145/3411764.3445607},
booktitle = {{CHI} '21: {The} {ACM} {CHI} {Conference} on {Human} {Factors} in {Computing} {Systems}},
publisher = {ACM, New York, NY, USA},
author = {Weber, Philip and Ludwig, Thomas and Brodessen, Sabrina and Grönewald, Laura},
month = may,
year = {2021},
keywords = {rendezfood, a-paper},
pages = {1--14},
}
2020
---

Weber, P., Engelbutzeder, P. & Ludwig, T. (2020)

"Always on the Table": Revealing Smartphone Usages in everyday Eating Out Situations

Proceedings of the 11th Nordic Conference on Human-Computer Interaction: Shaping Experiences, Shaping Society

. New York, NY, USA, Publisher: Association for Computing Machinery, Pages: 1–13 doi:10.1145/3419249.3420150
[BibTeX] [Abstract] [Download PDF]

Research on food practices and technology use is becoming more common, albeit with a constant technological determinism with respect to the support of individual practices. Nevertheless, there are only a few empirical studies that outline the use of current technologies within eating contexts. We therefore conducted an empirical study on the practice of eating out and the use of mobile technologies before, during, and after eating. Our investigation consists of a qualitative interview study (n=29) complemented by a large observational study (n=458) within several restaurant settings. Our results indicate a strong reluctance to use technology while eating and highlights several design spaces focusing on before and after the actual eating. Within our paper, we uncover a strong relationship between smartphone use and the social settings in which the interaction takes place. We contribute to the emerging research field of Human-Food Interaction by outlining design spaces for supporting practices around food consumption when eating out.

@inproceedings{weber_always_2020,
address = {New York, NY, USA},
series = {{NordiCHI} '20},
title = {"{Always} on the {Table}": {Revealing} {Smartphone} {Usages} in everyday {Eating} {Out} {Situations}},
isbn = {978-1-4503-7579-5},
shorttitle = {\&\#x201c;{Always} on the {Table}\&\#x201d;},
url = {https://doi.org/10.1145/3419249.3420150},
doi = {10.1145/3419249.3420150},
abstract = {Research on food practices and technology use is becoming more common, albeit with a constant technological determinism with respect to the support of individual practices. Nevertheless, there are only a few empirical studies that outline the use of current technologies within eating contexts. We therefore conducted an empirical study on the practice of eating out and the use of mobile technologies before, during, and after eating. Our investigation consists of a qualitative interview study (n=29) complemented by a large observational study (n=458) within several restaurant settings. Our results indicate a strong reluctance to use technology while eating and highlights several design spaces focusing on before and after the actual eating. Within our paper, we uncover a strong relationship between smartphone use and the social settings in which the interaction takes place. We contribute to the emerging research field of Human-Food Interaction by outlining design spaces for supporting practices around food consumption when eating out.},
urldate = {2021-04-16},
booktitle = {Proceedings of the 11th {Nordic} {Conference} on {Human}-{Computer} {Interaction}: {Shaping} {Experiences}, {Shaping} {Society}},
publisher = {Association for Computing Machinery},
author = {Weber, Philip and Engelbutzeder, Philip and Ludwig, Thomas},
month = oct,
year = {2020},
keywords = {Eating Out, Empirical Study, Human-Food Interaction, Smartphone Usage, rendezfood},
pages = {1--13},
}

---

Weber, P. & Ludwig, T. (2020)

(Non-)Interacting with conversational agents: perceptions and motivations of using chatbots and voice assistants

MuC '20: Proceedings of the Conference on Mensch und Computer

. Magdeburg doi:10.1145/3404983.3405513
[BibTeX] [Download PDF]

@inproceedings{weber_non-interacting_2020,
address = {Magdeburg},
title = {({Non}-){Interacting} with conversational agents: perceptions and motivations of using chatbots and voice assistants},
url = {https://dl.acm.org/doi/10.1145/3404983.3405513},
doi = {10.1145/3404983.3405513},
booktitle = {{MuC} '20: {Proceedings} of the {Conference} on {Mensch} und {Computer}},
author = {Weber, Philip and Ludwig, Thomas},
month = sep,
year = {2020},
keywords = {rendezfood},
}