New research associate in 2022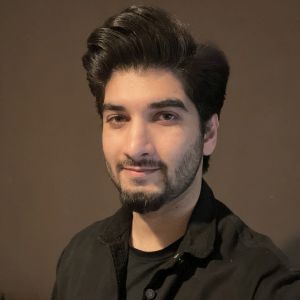 We warmly welcome Faisal Mahmood into the research group of Cyber-Physical Systems. Starting from 18.01.2022 he works as a research assistant, bringing his versatile skill set and broad experience in software engineering and data intelligence into our projects.
When he was young, Faisal developed an interest in programming languages because of his exposure to computer software, hardware, and video games. He acquired his skills in full-stack Web-app development and Software engineering during his Bachelor's degree in Computer Science at COMSATS in Pakistan.
In 2017 he came to Germany to continue his studies at the University of Paderborn and became especially interested in machine learning, chatbots, and natural language processing. Soon he started working at the project group KontiKat at the University of Siegen, where he acquired skills in the field of Human-Computer Interaction enabling him to participate in every aspect of software development.
During his master thesis, he used his skills to develop a chatbot as a tool for providing learning aid for employees in SMEs. There, he empirically derived design guidelines, developed the chatbot-based mobile application, and further evaluated the prototype with real-world users for appropriation.
His experience makes him the perfect fit for the research group of Cyber-Physical Systems, as our projects combine artificial intelligence and software development with HCI.