Regionale 2025: "Christmas stars" for CPS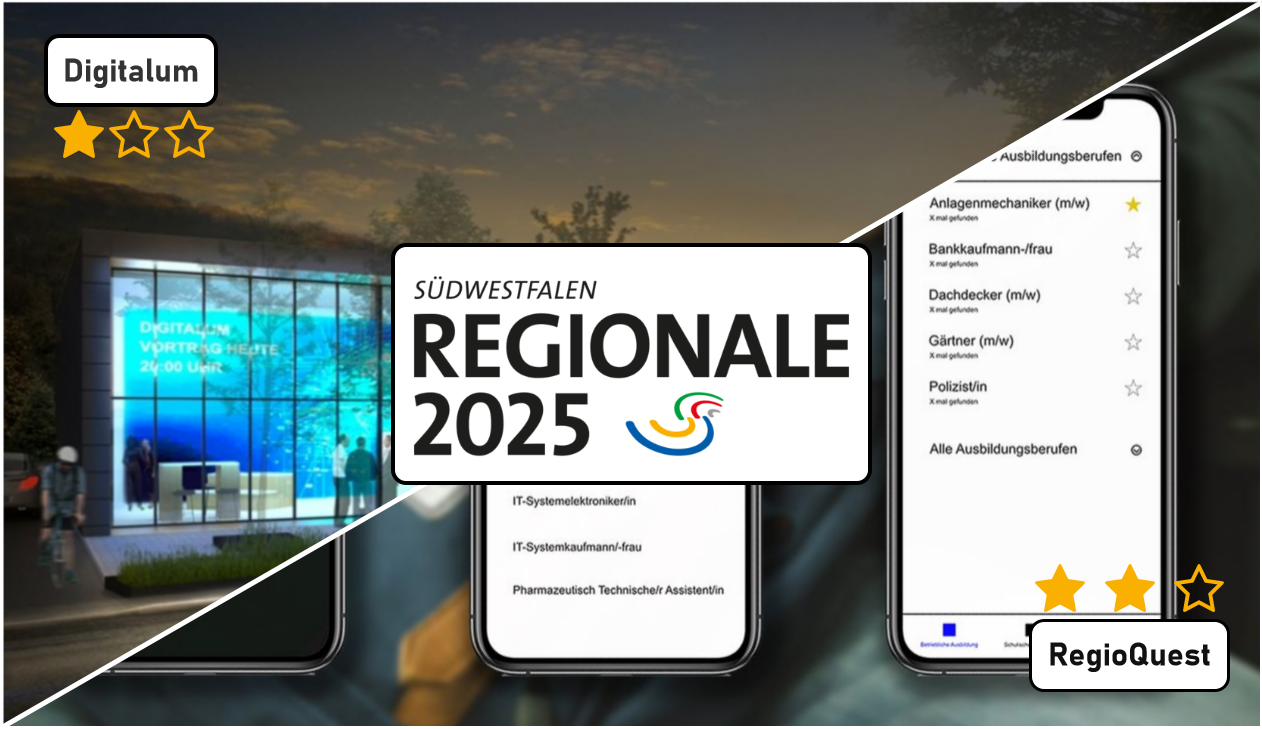 Just in time for the pre-Christmas season, our Group has received several good news and awards. For example, the two project proposals "RegioQuest" and "Digitalum" each won a further star as part of Regionale 2025.
The "RegioQuest" project proposal, which aims to reduce the lack of qualified personnel by developing location-based and playful approaches, has been awarded the second star. This means that only the third and last star is now missing for the realization of the project.
Further information about the project is available here
The "Digitalum" project aims to create a qualification center in Wittgenstein for training in digital skills. The first star is awarded for this innovative idea and therefore rewards the first draft of the project.
Further information on the project is available here
We are very pleased about these awards and are now working on detailed realization and financing concepts with the various project partners in order to earn the remaining stars and enable early project starts.