EDIH – European Digital Innovation Hub South Westphalia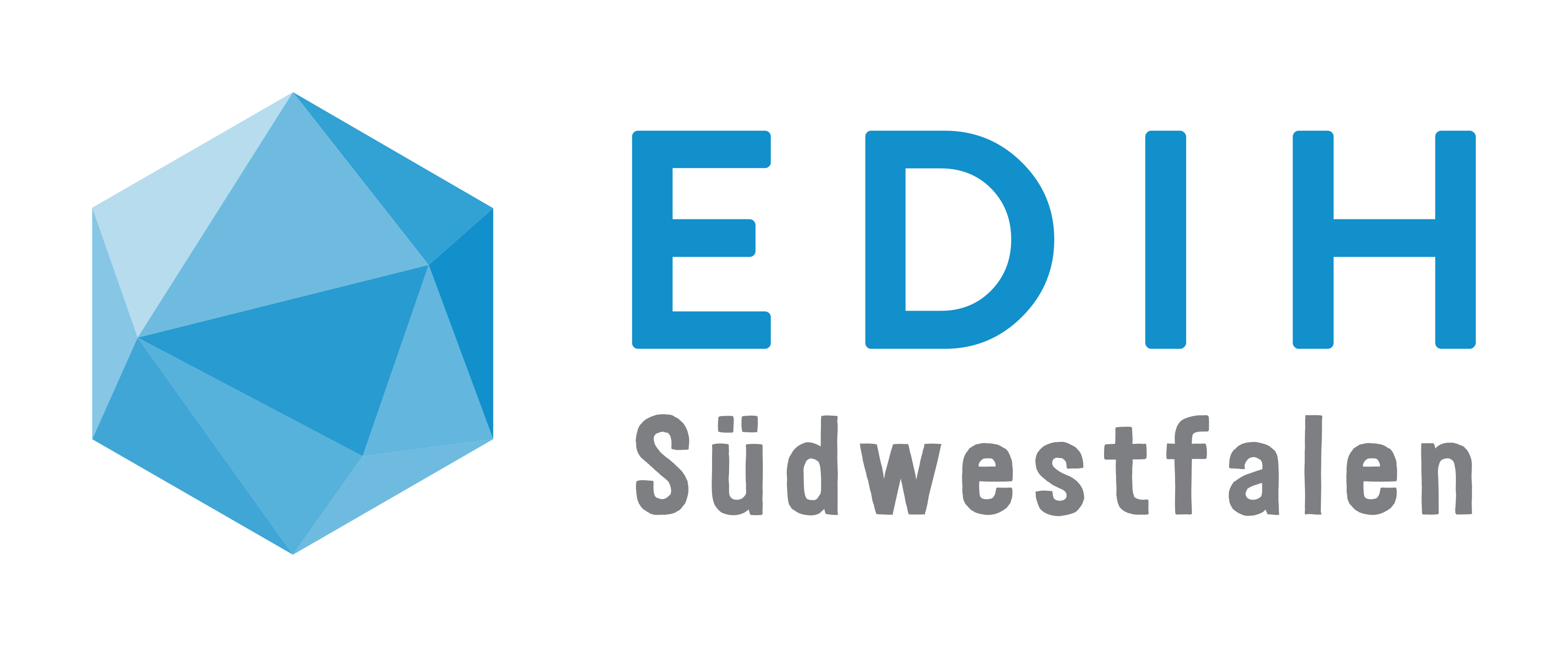 Duration:
2022-2025
Sponsorship: European Digital Innovation Hubs within the framework of Digitales Europa Programme of the European Union – MWIKE
Contact person: Jun.-Prof. Dr. Thomas Ludwig – Nick Brombach
Projectwebsite: edih-swf.eu
As an industrial region, South Westphalia has a strong focus on small and medium-sized enterprises (SMEs). More than 150 so-called "hidden champions", i.e. companies that are among the European and global market leaders in niche markets, can be found in South Westphalia. The economic success of the SMEs in South Westphalia is based on the know-how of the employees that has grown over decades.

Within the framework of the European Digital Innovation Hub (EDIH) South Westphalia, SMEs are supported in how they can promote the product-specific know-how of specialists and managers, through the use and development of sound socio-informatic digitalisation competences. The focus is on the design of human-centred artificial intelligence, employee-based cyber security as well as socio-technical assistance systems. The EDIH will support SMEs in the transformation process in cooperation with the social partners in order to maintain innovative strength in the long term. Employees will be closely involved and trained in the creation of new concepts.

The EDIH Südwestfalen consists of a strong association of experienced partners. In addition to the South Westphalia University of Applied Sciences and the Ruhr University Bochum, the Gesellschaft zur Wirtschafts- und Strukturförderung im Märkischen Kreis mbH, the gemeinnützige Gesellschaft für digitalisierte und nachhaltige Zusammenarbeit mbH (DNZ) from Siegen, as well as the HAGEN.WIRTSCHAFTSENTWICKLUNG GmbH are also involved as partners.

Publications