Robert Fischbach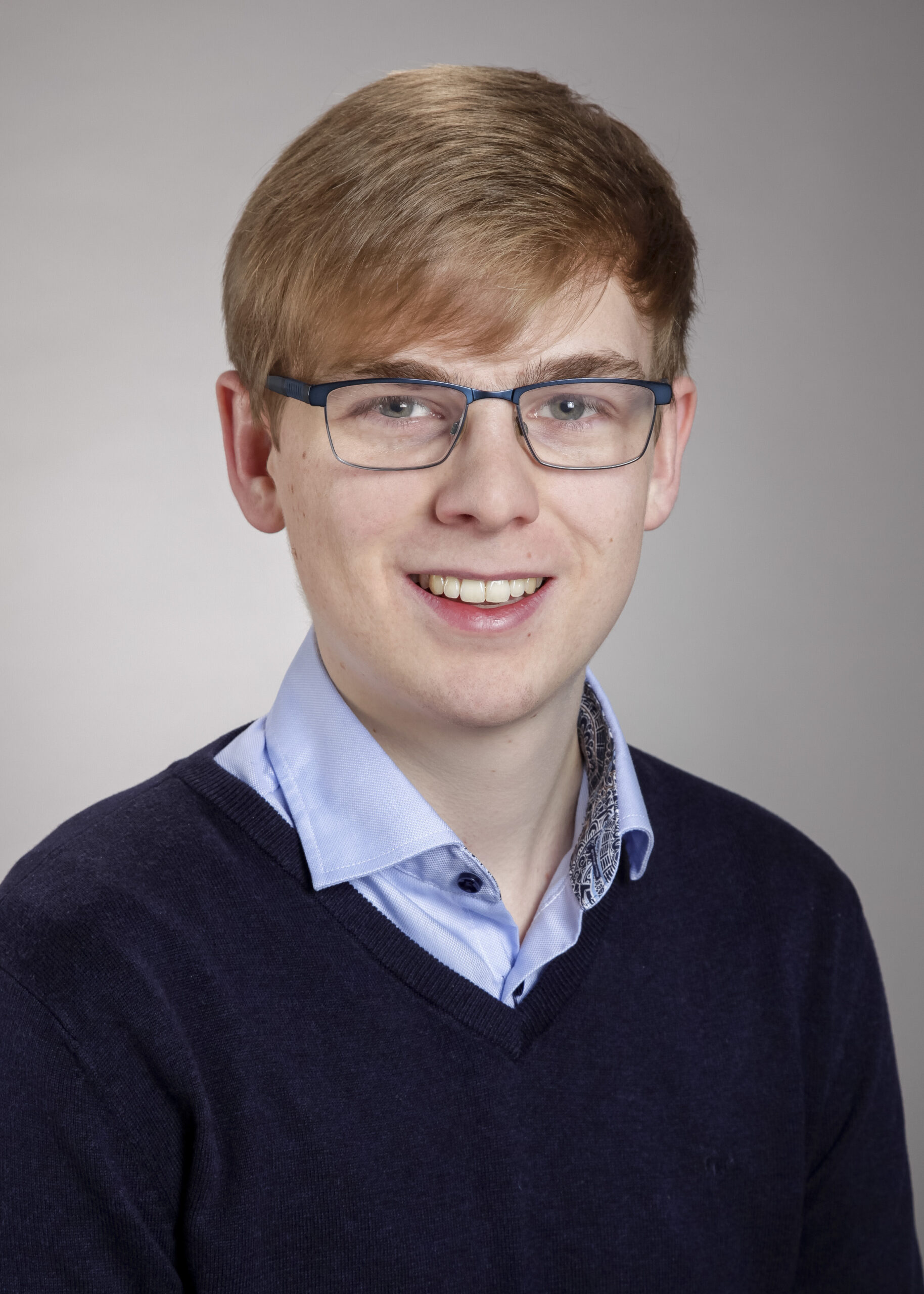 Email:
robert.fischbach(at)uni-siegen.de
Room: US-D 118 (Ludwig-Wittgenstein-Haus, Campus Unteres Schloss)
Phone: +49 271 / 740 5559
Consultation hour: By arrangement
Vita
Robert Fischbach studied Social Sciences with the supplementary subject "Europe in Global Change" at the University of Siegen from October 2017 to July 2020. In his bachelor thesis, he compared the strategies of the European Union and the USA for dealing with artificial intelligence with a focus on their individual and public welfare orientation.
The bachelor's degree was followed by a master's degree in "Human Computer Interaction" starting in October 2020. Together with Enzo Frenker-Hackfort, Robert Fischbach wrote a joint master's thesis on "The role of ICT artifacts in gastronomy. A design case study with a multi-stakeholder-perspective on the service sector". The work examined how ICT artifacts can improve operations in restaurants with traditional service in order to reduce the workload of service staff and/or enhance the overall experience in the restaurant for visitors. The results of the preliminary empirical study resulted in various ICT concepts, with the prototypical implementation and subsequent evaluation of a "smart coaster" being the focus of research interest.
After completing his master's degree in October 2022, Robert Fischbach started working as a research assistant at the Chair of Cyber-Physical Systems in the large-scale project "European Digital Innovation Hub (EDIH) Südwestfalen" since February 2023.
Robert Fischbach was furthermore a scholarship holder of the "Stiftung der deutschen Wirtschaft" in the "Studienförderwerk Klaus Murmann" from October 2018 to October 2022. In the winter semester 2021/2022, he was appointed to the Dean's List of Faculty III at the University of Siegen for the degree program "Human Computer Interaction".
Publikationen
2023
---

Jürgens, U. M., Grinko, M., Szameitat, A., Hieber, L., Fischbach, R. & Hunziker, M. (2023)

Managing Wolves is Managing Narratives: Views of Wolves and Nature Shape People's Proposals for Navigating Human-Wolf Relations

IN

Human Ecology

, Vol. 51, Pages: 35–57 doi:10.1007/s10745-022-00366-w
[BibTeX] [Abstract] [Download PDF]

The resurgence of wolf populations in Germany is causing controversies regarding their management policies. Through 41 semi-structured interviews with stakeholders, we found that respondents favored the management directives predicated on the narratives they entertained, i.e., beliefs about wolves and nature more broadly. We identified 18 narratives that ranged from the extreme of "beings-focused, harmony-oriented, and wolf-favoring" extreme through "ecosystem-focused, conservation-oriented, and wolf-ambivalent" to another extreme of "human-centered, dominion-oriented, and wolf-critical" extreme. The 24 directives aim to allow, balance, and control wolf behavior. Narratives and directives correlate: participants and stakeholders holding beings-focused views tend to propose more allowing directives, those endorsing ecosystem-focused perspectives lean to choose balancing directives, and those inclined to human-focused stances prefer controlling directives. Thus, our research allows wildlife managers to understand better why people endorse or oppose specific management options and devise effective communication strategies by working with the underlying narratives.

@article{jurgens_managing_2023,
title = {Managing {Wolves} is {Managing} {Narratives}: {Views} of {Wolves} and {Nature} {Shape} {People}'s {Proposals} for {Navigating} {Human}-{Wolf} {Relations}},
volume = {51},
issn = {1572-9915},
shorttitle = {Managing {Wolves} is {Managing} {Narratives}},
url = {https://doi.org/10.1007/s10745-022-00366-w},
doi = {10.1007/s10745-022-00366-w},
abstract = {The resurgence of wolf populations in Germany is causing controversies regarding their management policies. Through 41 semi-structured interviews with stakeholders, we found that respondents favored the management directives predicated on the narratives they entertained, i.e., beliefs about wolves and nature more broadly. We identified 18 narratives that ranged from the extreme of "beings-focused, harmony-oriented, and wolf-favoring" extreme through "ecosystem-focused, conservation-oriented, and wolf-ambivalent" to another extreme of "human-centered, dominion-oriented, and wolf-critical" extreme. The 24 directives aim to allow, balance, and control wolf behavior. Narratives and directives correlate: participants and stakeholders holding beings-focused views tend to propose more allowing directives, those endorsing ecosystem-focused perspectives lean to choose balancing directives, and those inclined to human-focused stances prefer controlling directives. Thus, our research allows wildlife managers to understand better why people endorse or oppose specific management options and devise effective communication strategies by working with the underlying narratives.},
language = {en},
number = {1},
urldate = {2023-06-12},
journal = {Human Ecology},
author = {Jürgens, Uta Maria and Grinko, Margarita and Szameitat, Annelie and Hieber, Lena and Fischbach, Robert and Hunziker, Marcel},
month = feb,
year = {2023},
keywords = {Germany, Qualitative research, Human dimensions, Human-wolf relations, Wildlife management, Wolves},
pages = {35--57},
}