Nino Bohn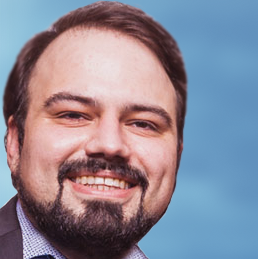 Email:
nino.bohn(at)uni-siegen.de
Room: US-D 106 (Ludwig-Wittgenstein-Haus, Campus Unteres Schloss)
Phone: –
Consultation hour: By arrangement
Vita
Nino Bohn studied B.A. Social Sciences and Media Studies at the University of Siegen. In his thesis, which is based in Political Data Science, he collaborated with Christian Busch to present a computer-based media content analysis on the topic of "A Media Content Analysis of German Politicians' Campaign Behavior on Facebook with Special Consideration of Negative Campaigning", showing how German politicians use "negative campaigning" in social media and what effects on social interactions and reach this causes. He received the Tim Spier Social Sciences Study Award 2017 for the best bachelor's thesis for this work.
During his MA in Media & Society with a focus on socio-informatics and social sciences at the University of Siegen, he worked as a research assistant in the Creactive Citizen project. He wrote his master thesis within this project about "Citizen participation in urban planning through virtual visualization of urban spaces and (architectural) design concepts". In this thesis, different interactive visualization concepts of building projects were exploratively researched. Furthermore, a functional prototype was developed and evaluated on the basis of stakeholder interviews.
After completing his master's degree, Nino Bohn continued to work at the University of Siegen as a research assistant in the Creactive Citizen project. There he continued to work on digital citizen participation tools and possible application scenarios in urban development.
His research interests cover qualitative and quantitative methods of empirical social research. From a socio-informational perspective, he is interested in the utilization of digital tools in public contexts with a special focus on cyber-physical systems.
Publications
2023
---

Krings, K., Bohn, N. S., Hille, N. A. L. & Ludwig, T. (2023)

"What if everyone is able to program?" – Exploring the Role of Software Development in Science Fiction

Proceedings of the 2023 CHI Conference on Human Factors in Computing Systems

. Hamburg Germany, Publisher: ACM, Pages: 1–13 doi:10.1145/3544548.3581436
[BibTeX] [Download PDF]

@inproceedings{krings_what_2023,
address = {Hamburg Germany},
title = {"{What} if everyone is able to program?" – {Exploring} the {Role} of {Software} {Development} in {Science} {Fiction}},
isbn = {978-1-4503-9421-5},
shorttitle = {"{What} if everyone is able to program?},
url = {https://dl.acm.org/doi/10.1145/3544548.3581436},
doi = {10.1145/3544548.3581436},
language = {en},
urldate = {2023-04-21},
booktitle = {Proceedings of the 2023 {CHI} {Conference} on {Human} {Factors} in {Computing} {Systems}},
publisher = {ACM},
author = {Krings, Kevin and Bohn, Nino S. and Hille, Nora Anna Luise and Ludwig, Thomas},
month = apr,
year = {2023},
pages = {1--13},
}
2021
---

Saßmannshausen, S. M., Radtke, J., Bohn, N., Hussein, H., Randall, D. & Pipek, V. (2021)

Citizen-Centered Design in Urban Planning: How Augmented Reality can be used in Citizen Participation Processes

Designing Interactive Systems Conference 2021

. New York, NY, USA, Publisher: Association for Computing Machinery, Pages: 250–265 doi:10.1145/3461778.3462130
[BibTeX] [Abstract] [Download PDF]

Most participation processes in urban planning offer poor incentives, especially for young citizens, hence important citizen's needs are excluded. Our work aims at identifying the degree to which Augmented Reality (AR) might motivate young people. We developed an AR-app with Unity3D to create new interaction concepts for use cases in urban planning. Building projects and environment changes are visualized, so citizens can contribute design ideas to the process. Using a human-centered design approach, we invited different stakeholders to participate. We conducted 40 interviews and a survey, then interaction concepts were evolved by citizens in four participatory design workshops. Our findings show that AR can motivate increased participation in urban planning. We also demonstrate a new approach to engaging low-tech users in designing high-tech solutions such as AR systems by using haptic 3D-tools like Lego or clay. Furthermore, we propose ways in which AR could be used collaboratively and embedded in existing participation processes.

@inproceedings{sasmannshausen_citizen-centered_2021,
address = {New York, NY, USA},
series = {{DIS} '21},
title = {Citizen-{Centered} {Design} in {Urban} {Planning}: {How} {Augmented} {Reality} can be used in {Citizen} {Participation} {Processes}},
isbn = {978-1-4503-8476-6},
shorttitle = {Citizen-{Centered} {Design} in {Urban} {Planning}},
url = {https://doi.org/10.1145/3461778.3462130},
doi = {10.1145/3461778.3462130},
abstract = {Most participation processes in urban planning offer poor incentives, especially for young citizens, hence important citizen's needs are excluded. Our work aims at identifying the degree to which Augmented Reality (AR) might motivate young people. We developed an AR-app with Unity3D to create new interaction concepts for use cases in urban planning. Building projects and environment changes are visualized, so citizens can contribute design ideas to the process. Using a human-centered design approach, we invited different stakeholders to participate. We conducted 40 interviews and a survey, then interaction concepts were evolved by citizens in four participatory design workshops. Our findings show that AR can motivate increased participation in urban planning. We also demonstrate a new approach to engaging low-tech users in designing high-tech solutions such as AR systems by using haptic 3D-tools like Lego or clay. Furthermore, we propose ways in which AR could be used collaboratively and embedded in existing participation processes.},
urldate = {2021-07-05},
booktitle = {Designing {Interactive} {Systems} {Conference} 2021},
publisher = {Association for Computing Machinery},
author = {Saßmannshausen, Sheree May and Radtke, Jörg and Bohn, Nino and Hussein, Hassan and Randall, Dave and Pipek, Volkmar},
month = jun,
year = {2021},
keywords = {augmented reality, citizen participation, human-centered design, urban planning, creativecitizen},
pages = {250--265},
}

---

Radtke, J., Saßmannshausen, S. M. & Bohn, N. (2021)

Windkraft in Nordrhein-Westfalen: Einstellungen zu Akzeptanz, Beteiligung und Konfliktlösung

doi:10.25819/ubsi/10009
[BibTeX] [Abstract] [Download PDF]

In diesem Working Report werden Ergebnisse einer Umfrage in Nordrhein-Westfalen präsentiert, die Einstellungen der Bevölkerung zur Windenergie widerspiegeln. Die Abfragen zeigen, dass Klimaschutz-Maßnahmen, die Energiewende und der Ausbau der Windkraft große Zustimmung bei der Bevölkerung finden. Bei der Windenergie wird ein Nutzen für die lokale Gemeinschaft präferiert, bestenfalls durch direkten Bezug günstigen Stroms. Im Falle der Planung neuer Windparks werden detaillierte Informationen gewünscht, wobei wissenschaftlichen Informationsquellen am stärksten vertraut wird. Klassische Informationsveranstaltungen werden überwiegend bevorzugt, sehr viel weniger Online-Formate. Die Hälfte der Befragten würde eine Visualisierungs-App für das Smartphone benutzen. Finanzielle Beteiligung wird zwar stark von monetären Anreizen oder einem vergünstigen Stromtarif abhängig gemacht, wird aber auch durch Klimaschutz-Einstellungen beeinflusst. Planungskonflikte sollten durch Bürgerentscheide, Experten oder Bürgerversammlungen gelöst werden. Damit unterstreichen die Ergebnisse die Bedeutung von qualitätsvoller Informierung, Beteiligung und Neutralität für die Akzeptanz von Windenergie.

@article{radtke_windkraft_2021,
title = {Windkraft in {Nordrhein}-{Westfalen}: {Einstellungen} zu {Akzeptanz}, {Beteiligung} und {Konfliktlösung}},
copyright = {Attribution-NoDerivatives 4.0 International},
shorttitle = {Windkraft in {Nordrhein}-{Westfalen}},
url = {https://dspace.ub.uni-siegen.de/handle/ubsi/1997},
doi = {10.25819/ubsi/10009},
abstract = {In diesem Working Report werden Ergebnisse einer Umfrage in Nordrhein-Westfalen präsentiert, die Einstellungen der Bevölkerung zur Windenergie widerspiegeln. Die Abfragen zeigen, dass Klimaschutz-Maßnahmen, die Energiewende und der Ausbau der Windkraft große Zustimmung bei der Bevölkerung finden. Bei der Windenergie wird ein Nutzen für die lokale Gemeinschaft präferiert, bestenfalls durch direkten Bezug günstigen Stroms. Im Falle der Planung neuer Windparks werden detaillierte Informationen gewünscht, wobei wissenschaftlichen Informationsquellen am stärksten vertraut wird. Klassische Informationsveranstaltungen werden überwiegend bevorzugt, sehr viel weniger Online-Formate. Die Hälfte der Befragten würde eine Visualisierungs-App für das Smartphone benutzen. Finanzielle Beteiligung wird zwar stark von monetären Anreizen oder einem vergünstigen Stromtarif abhängig gemacht, wird aber auch durch Klimaschutz-Einstellungen beeinflusst. Planungskonflikte sollten durch Bürgerentscheide, Experten oder Bürgerversammlungen gelöst werden. Damit unterstreichen die Ergebnisse die Bedeutung von qualitätsvoller Informierung, Beteiligung und Neutralität für die Akzeptanz von Windenergie.},
language = {de},
urldate = {2021-12-16},
author = {Radtke, Jörg and Saßmannshausen, Sheree May and Bohn, Nino},
year = {2021},
keywords = {creativecitizen},
}