CHI 2019 – Retrospect

From the 4th to 9th May 2019, the ACM Conference on Human Factors in Computing Systems (CHI) took place in Glasgow with around 3800 participants from science and industry. Among them were 25 researchers from different chairs of socio informatics from the University of Siegen. We (Prof. Dr. Thomas Ludwig and Florian Jasche) represented the Chair of Cyber-physical Systems.
From Monday to Thursday the main part of the conference took place with up to 14 parallel paper sessions. Concise topics at this year's CHI were Virtual Reality, Accessibility and Chatbots. In addition to exciting presentations, there was also a large area with a variety of posters on Late Breaking Work and prototypes that visitors could interact with. In addition, there were courses where participants could practically expand their knowledge in certain areas, as well as workshops.
We were present at the full-day workshop Everyday Automation Experience. This workshop dealt with the topic of User Experience with ubiquitous and automated systems for non-experts. At the beginning of the workshop, the submitted position papers were presented by the participants in a short presentation. These were very diverse and ranged from creating rules for automating emails to trust in autonomous vehicles.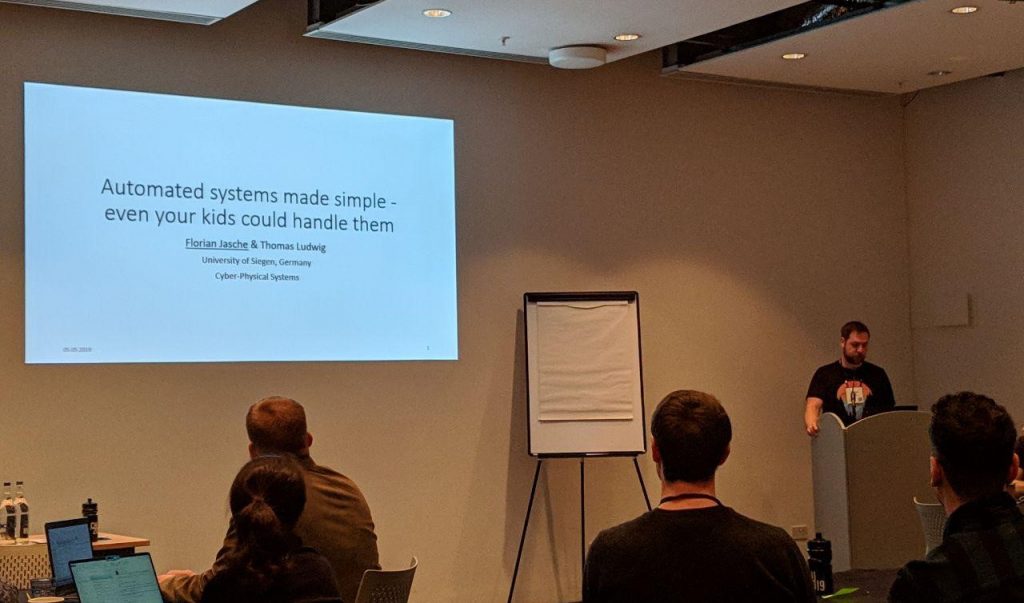 Florian Jasche presented the potential that augmented and virtual reality can offer for non-experts in the operation and learning of complex systems, as well as the current challenges and limitations in this area. Following the presentations, the participants discussed the current state of research and possible research questions in small groups on various topics such as augmented reality or trust in automated systems.
Overall it was a successful conference for us. We were able to make new contacts regarding Augmented and Virtual Reality, as well as gather many impressions and experiences, which will certainly help us in our current and future research.